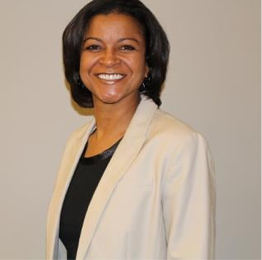 Dr. Dawn E. Easter is an education professional with more than 20 years of experience in the field of Education. She has experience in corporate training, college classroom instruction and management, curriculum development, and strategic planning. Dr. Easter served o committees that required the development of course transitions, fiscal year planning, and admissions enrollment process development and implementation.
Dr. Easter earned a Bachelor's degree in Economics and Business from Cornell College, an MBA from The University of Iowa in Management and Accounting, and her doctorate in education at Argosy University. Her dissertation: College Mathematics: Identifying Solutions to Content Material Mastery in Remediated Mathematics Courses.
She observed process and process change, development, and evolution. Dr. Easter taught for 20 years and is dedicated and committed to education personally and professionally. Dr. Easter has a current and working knowledge of the education industry and successfully defended her Doctorate in Education with an emphasis in Educational Leadership. Her dissertation identified solutions to content material master in Mathematics. She has an analytical background and the ability to analyze, evaluate, explain and adjust as the result of statistical findings and outcomes.
Dr. Easter has conducted and completed research uncovering 10 essential elements to content material mastery in Mathematics. The study revealed the best ways to teach students Math. Subsequently, she has applied research to common Math topics to help teachers, students, and parents improve math acuity.
Her experiences with people, locations, and positions have been an upwardly mobile progression, each one a journey with a new challenge. Dr. Easter's work history includes working with and for people of diverse backgrounds, possessing various work styles and personalities. She has worked in quite dissimilar industries; real estate, accounting, uniform, and insurance, she has extensive experience in institutional program review, strategic planning, and policy development. She has analyzed, managed, reported, and presented institutional data and information. Dr. Easter has worked successfully with teams to accomplish institutional goals.
As the registrar, Dr. Easter developed and sustained a rigorous path towards retention, tenure, and promotion. She has successful experience in building and administering academic programs. She also has skills and experience in problem-solving, conflict resolution, consensus-building, and collaboration. Dr. Easter has proven success in curriculum design and delivery, including online technologies.